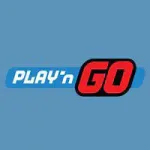 Play'n Go is a Swedish software developer in the online casino industry. They've been running since 1997, and they are licensed in several major jurisdictions, including the United Kingdom, Alderney, Malta, Gibraltar, Denmark, Belgium and others.
They focus on regulated markets, and they don't like to offer their titles in jurisdictions where there is any gray area about the legality of online gambling. Their Maven core platform is one of the reasons why they are so successful because it makes it easy for casinos to have tons of players going at the same time without anything slowing down.
Online Slots
The vast majority of Play 'N Go's titles are online slots. They have powerful visual appeals, and the entire point is to give players something great to look at while they experience solid gameplay. One thing that stands out about their games is that they don't like to use outside brands or concepts.
Instead, they develop all of their own themes in-house, and this gives their games a unique flavour that players definitely appreciate. This makes Play 'N Go's online slot titles stand out quite a bit.
Mobile Play
Something else that's important about Play'n Go is that they make virtually all of their titles compatible with mobile devices. The reason for this is simple: Mobile is the fastest-growing part of the online casino industry, and not focus on mobile support would cut their ability to earn in the long run. With the ability to enjoy their games on multiple platforms, this allows players to get in on the action however they want, and it boosts their exposure.
Where to Find Play 'N Go Games
While Play'n Go has around 60-70 titles, they don't tend to be the only software provider with games offered at any particular online casino. Instead, they tend to be a part of a group effort to provide a ton of content in one place. This means you can find their games at some of the top names in the online casino world.
Overview
Over the past several years, several smaller software companies have really started to focus on quality over quantity in the online casino arena, and this has led to companies like Play'n Go getting the attention that they would never have received a decade ago. This means that players are really the big winner since the high-quality titles from companies like this are available alongside titles from the industry juggernauts like Microgaming, and that puts everyone in a playing field where quality can be the main thing that attracts players.