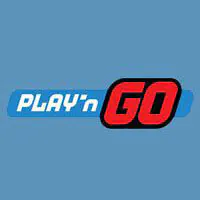 Well, if you've ever played blackjack, you will know that the typical game of blackjack will see the dealer producing cards which are on display, to the players, whilst the dealer's cards remain hidden, but in Blackjack Double Exposure from Play'N Go, both the dealer and the player's cards are exposed.
While the aim of the game is the same, there are slight differences to the standard game of blackjack. While the house edge of this variant is higher than normal blackjack games, it is still considered to be one of the most popular blackjack games on offer.
Game Play and Rules
The design is nothing unusual; you have your betting table with chip amounts on the show, and on the table, you will find the dealer's chips plus the cards which will be dealt with.
The rules of the game are simple;
Both the dealers and the player's cards will be shown at all times
The dealer will always win on any tie (except on a natural blackjack)
The player can only split once during a single hand
Even money is paid on player blackjack.
Players can double on any first two cards
The player can double after a split
Dealer may stand or hit on soft 17
The table limits of this game are Є1 minimum and Є100 maximum. The game aims to get as close to or on the number 21 as you possibly can to win without going over (bust).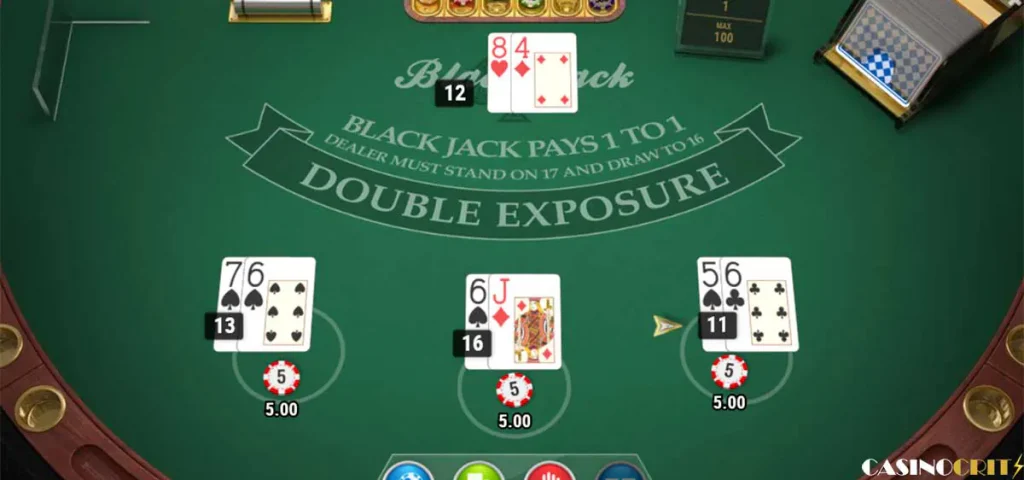 Blackjack Double Exposure In Short
If you are looking to win big cash when playing Blackjack, then Blackjack Double Exposure isn't the game for you because it offers an RTP of 99.33%, which is lower than Play'N Go's typical Blackjack variant with 99.75%. There is a significant advantage to this game, though, being able to see exactly what the dealer has in their hand, allowing you to make safer predictions than standard blackjack games.
Unlike usual blackjack games, you don't have the option to purchase insurance; this is because the dealer's cards are always on show, so you have to be smart with your bets.
Always play with the lowest table limit, until you get a feel of the game, this will allow you to accumulate smaller prizes, but if you don't manage to make good predictions, then your small stake isn't going to damage your bankroll, as a £40 bet would.
Our Verdict
Blackjack Double Exposure is one of the most exciting games available on Play'N Go. This game sees both the dealer and player's cards exposed to each other, meaning that you can see where your opponent has placed themselves in relation to 21 before they act. The table limits for this game are Є1 minimums and Є100 maximums with a variety of different stakes available so there is something for everyone! If you're looking for some new excitement or just want to try out an alternative casino game then now is your chance! Head over to one of our top casinos straight away and start playing today – we know you won't regret it!