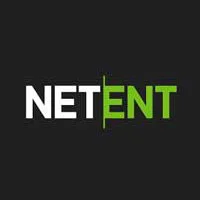 Enjoy a world class gaming experience from NetEnt with their American Roulette game. Featuring the numbers 1 to 36, a single and a double zero, there are more ways that you can hit a win in this thrilling online casino game. Styled very much like the luxurious European Roulette variant, American Roulette features a few small changes to make playing even more fun and at the same time, rewarding.
American Roulette is a standalone table game but if you prefer to play this game with live dealers and other players you could try live casino roulette. Unfortunately there are no demo games available for live games but you can read more about live roulette here.
General Gameplay and Layout
Let's start with the design; NetEnt have a spectacular way of making their roulette games look real as if you are stood inside a real casino about to make your predictions. To the top of the screen is the roulette wheel in constant motion and just below this is the blue-clothed betting table with the possible bets; straight, split, three line (street), corner, top line, six line, column, dozen, red or black, odd or even, and 1 to 18 or 19 to 36.
Your chips are housed to the lower of the screen with values of €1, €2, €5, €25, €100 and €500. Players can place racetrack bets, view statistics with a roulette wheel showing all previous outcomes and hot and cold numbers. The player was very much in mind with this release because it also allows you to save your favourite bets and you even get to name them.
You have the option of doubling your bet, undoing bets, cancelling bets and placing the same bet again from the lower right of the table. The maximum bets that can be placed on a straight up number is €10, which will result in a return of €360.
American Roulette In Short
American Roulette is very much identical to Premier and European Roulette, in terms of design, a luxurious feel to give a top-class gaming environment. Your volume should be switched up when playing, allowing you to take in a casino environment with a chilled soundtrack and announcements that come from the virtual dealer. Why go to all the hassle of visiting a real casino, where you can be pressured into placing time-limiting bets, when you can experience all the fun and more at home?
Minimum table bet is just €1, allowing players with a small budget to play, but those with a huge bankroll, can stake as much as €500 in a single bet, making this a perfect choice for high roller players. Analyse the stats and make better predictions and you could be one of NetEnt's next big winners.
Conclusion
We've talked about the basics of this game, so go ahead and try it out. You can play for free or wager your own money in order to get a real sense of how things work before you take that leap into playing with real stakes. And remember, the best way to enjoy American Roulette is by enjoying it at our favorite casino! Have fun, but be careful not to let the excitement lead you down an unfortunate path. Remember what we said in other articles? Be mindful of gambling addiction when gaming online.