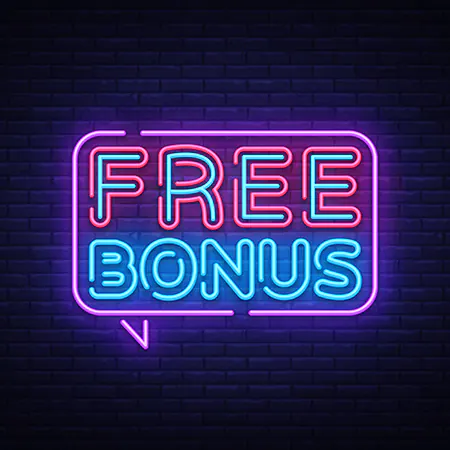 In the world of online casinos, there are a lot of casino bonuses offered, but what are the different types and is there a small print you should be reading? Now, every casino bonus offered will come with terms and conditions, which will be stated on the website before you accept it. It's vital that you read the terms before opting into any bonus, or you could end up out of pocket.
Like many businesses, online casinos provide incentives for players to try to get an advantage over the competition. These incentives tend to come in the form of various promotions and bonuses. Deposit bonuses are the most popular type of promo, but some bonuses don't even require that you put up any money. We're going to cover some of the most popular types of bonuses that you'll find and how the terms and conditions for those bonuses work in this industry.
Bonus Terms and Conditions
Before we get into the specific bonus types, let's quickly take a look at the most important terms and conditions that you'll have to deal with. These terms are often filled with fine print and can be difficult to decipher if you don't know what you're looking for.
The first thing to realize is that virtually all bonuses have a wagering requirement (or play-through requirement) that you have to complete before being able to cash out. The whole point of this requirement is to prevent abuse from people who don't really have any intention of playing in the casino in the first place. The general idea is that you have to wager a certain amount before cashing out, and this is often determined as a multiple of your deposit and/or bonus.
For a quick example, if you had a 200 percent match bonus on a €100 deposit with a 25x play-through requirement on both the deposit and the bonus, then you'll need to wager a total of €300 * 25, which comes to €7,500, before you'd be allowed to cash out.
Check out the Best Available Bonuses
The welcome bonus
The most popular type of bonus out there today is the welcome bonus. Though it might actually consist of a package deal of multiple bonuses on different deposits, the idea behind these deals is to offer a juicy bit of value for players as an incentive to jump ship over to their online casino. As a result, the match percentages tend to be high, and this drives the wagering requirements up as well.
You'll typically find that there are different welcome bonus packages for different sets of games. Slots players will typically have one deal with one set of terms and conditions, and table games players will have a different deal available. This is a necessity due to the fact that skilled table games players can get the house advantage down to virtually nothing and abuse the promotions in a way that would have them removed for everyone.
Reload bonuses are related to welcome bonuses, except they're designed to give players an incentive to stick around at an online casino instead of moving. They typically are smaller bonuses given more frequently with the same kind of wagering requirements and game restrictions as welcome packages.
No deposit Bonuses
Another way to give value to new players is through no deposit bonuses. These are essentially free chips given to players to give them a chance to check out the games and get a free chance to win real money prizes without having to wager anything. The play-through requirements on these deals are only a multiple of the bonus (since there's no deposit), and they're typically higher as a result.
No deposit bonuses are an excellent way to build a bankroll for players on a budget, but make sure that you only stick to the games that they allow for that particular promotion, or you'll end up having any real money winnings that you earn taken from you for breaking the terms and conditions of the offer.
A common question asked with this type of casino bonus is; "Why do I need to register my payment details, if it's free?" The answer to this is simple; this is a standard procedure that allows the casino to verify your age – no cash will be taken from your account without you authorizing them to do so.
VIP Loyalty Rewards
Loyalty programs are used to make sure that players continue coming back and spend money at a casino. They usually use a points-based system or tier structure, with higher levels allowing for better rewards as you play more often. The best way to get points in a casino is by playing games and wagering. However, it's important to check our casino reviews first as not all casinos have a loyalty reward program.
Free spins bonus
The best thing about free spins? You can play new and exciting slots without making a deposit! Very much like the no deposit bonus previously mentioned, this time, you get a set amount of free spins instead of bonus cash.
Reload Bonus
Reload bonuses are offered to keep players coming back time and time again because while welcome bonuses are designed to attract new players, casinos would like to keep those new players on for as long as possible. Re-load bonuses work as deposit bonuses, but they are given a fancy name, you make your deposit and receive a bonus for doing so.
Promotional bonuses
Promotional bonuses are prevalent, it's a casino bonus that can be opted in to any day of the week. Check the promotions that are running at your chosen casino, and you will notice that on certain days of the week (or month), there are extra bonuses awarded.
Cash match up bonus
The cash match up bonus is one of the most common bonuses you will find at online casinos. You basically deposit an amount, and it will be matched up to a certain value.
Cashback bonus
This bonus promotion sees players receive cashback on their losses. The casino will calculate how much you have lost from your deposit and reward you with a certain amount (usually 10%) back on your total losses.
How to work out your casino bonus
Bonus percentages can prove to be a little confusing. Still, all you need to remember is that a 100% deposit bonus will effectively double your first deposit, a 200% deposit bonus will triple it in value, and a 300% deposit bonus will quadruple your deposit value.
What are the wagering requirements?
All casino bonuses come with wagering requirements, whether it be attached to a no deposit bonus or free spins, nobody gives anything away for free, meaning you will have to spend cash no matter the bonus you receive before you can cash out.
Let's take Casumo Casino's 20 free spins welcome offer for example; 20 free spins come with a wagering requirement of 30 times (also shown as 30x), this means that any winnings that are accumulated from your 20 free spins will have to be played through a total of 30 times, still confused?
Hit a total of Є10 in wins from your free spins, and you will have to play through a total of Є300 before being able to withdraw.
When it comes to deposit bonuses, some state that it's just the bonus you receive that has to be played through a total of 30x. At the same time, others state that the total value of your deposit and the bonus received must be played through, so you must read the terms and conditions with every casino onus before accepting.