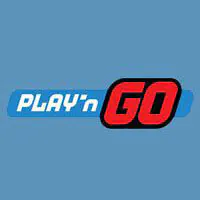 Wild card video poker games offer a lot more action than non-wild card titles, but they also have lower payouts on the pay table to reflect how much easier it is to make big made hands. Deuces Wild video poker is the most popular form of video poker that uses wild cards, but the fact that it has such a high concentration of wild cards in the deck leads to some pretty difficult gameplay in terms of strategy. We recommend Play 'N Go's MH version of Deuces Wild because of its features and favorable pay table.
Hand Distributions and Payouts
The key thing to know about Deuces Wild pay tables are that there are no payouts for single pair hands or two pair. You'll need at least three of a kind to get a payout in this game, and then it's only 1x. Straights pay 2x, flushes are 3x, and both full houses and four of a kind pay 4x in this game. A straight flush will give you a 9x win, and you can pick up 15x for five of a kind. A wild royal flush will give you 20x with four of a kind in deuces payout 200x and a royal flush with no wilds giving you a standard 800x payout.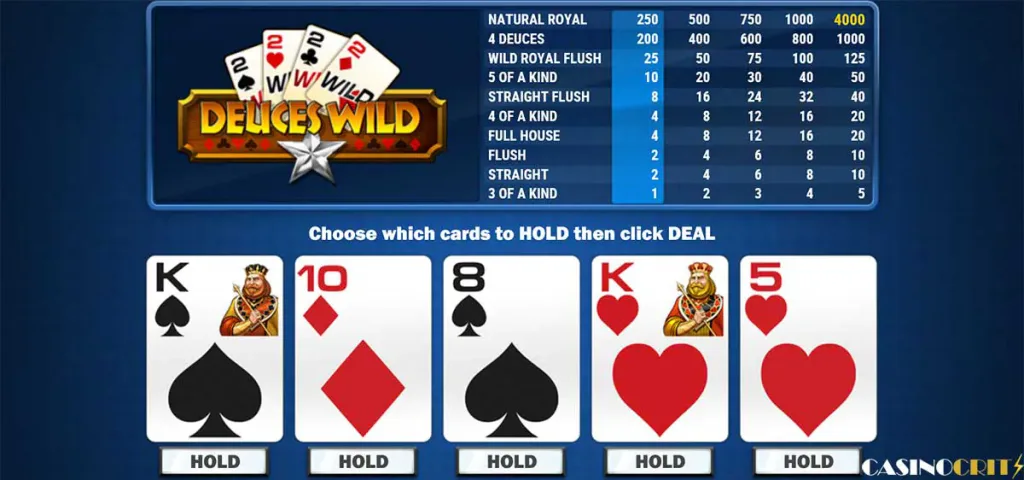 While the payouts might seem low, you have to remember that 7.7 percent of the hands in the deck are wild. You'll receive at least one wild card in your initial hand a little over 34 percent of the time, and that's a pretty significant portion of the time. With more than one-third of your hands starting with at least one pair, because of the wild, the fact that you need at least three of a kind to win in this game starts to make more sense.
Double Up Features
In the Double Up version of this game, Play 'N Go gives you an extra way to win. The basic idea is that you can gamble your winnings on a double or nothing scenario each time you win, or you can simply collect them and have them added to your balance. There's no house advantage on the double up proposition, so you can feel free to try to run up your winnings as much as you want by doubling up over and over again.
If you are eager to learn more about video poker then make sure to check out our video poker guide, where we explain all the ins and outs.
What we think of Deuces Wild
You've probably played a video poker game at one point or another, whether it was in the casino or on your smartphone. But have you ever heard of Deuces Wild? The wild card variant is so popular that it has its own sub-genre of games called "Deuce" just to provide some distinction between variations like Joker Poker and Jacks or Better. One thing all these variants offer are more opportunities for action than other types, but there are also lower payouts on the pay table to reflect how much easier it is to make big made hands with lots of wild cards.
Bonus up to:
$/Є1000
Welcome Package
18+ New customers only based on first deposit of $/€10. Valid for 7 days.