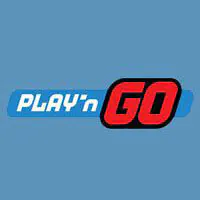 The Joker Poker variation of video poker is based on the idea that a single wild joker has been added to the deck. This joker is completely wild and can be used as a substitute for any card to create the highest-possible winning combination. Play 'N Go's version of Joker Poker uses an aces or better format, meaning that you get a payout for hands that are a pair of aces and above. A kings or better format and a two pair or better format can be found on the Internet, but they all play basically the same with adjustments to the pay tables to keep things fair. The RTP of Joker Poker is 95,01%.
Pay Table and Gameplay
For Play 'N Go's version of Joker Poker, there's a 1x payout for a pair of aces and a 1x payout for two pair. Three of a kind earns 2x, a straight gives you 3x, and a flush pays 5x. A full house is 6x, and this 6/5 payout schedule is normal for Joker Poker, so don't feel like these payouts are all that low. Keep in mind that you'll make better hands on average than a non-wild card game, so these lower payouts are going to be hit more often.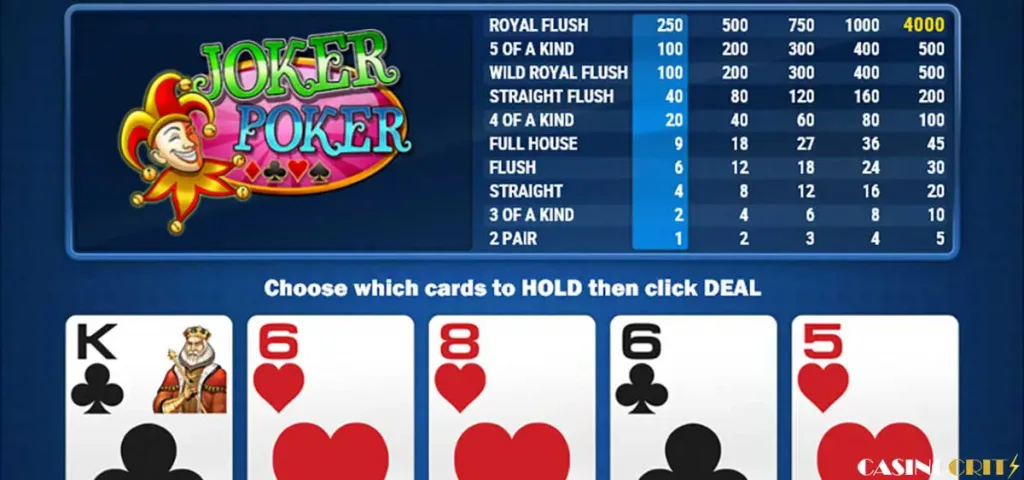 Four of a kind gives you a 14x win in this game, and a straight flush pays 50x. If you make a royal flush with a joker, that's known as a wild royal flush, and it pays 100x. That might seem like a loss compared to making a royal flush without the joker, which pays 800x (as it normally does in video poker games). However, there's a bonus hand for four of a kind with a joker, which is basically five of a kind. Make five of a kind in this game, and you'll be rewarded with a solid 200x payout. As you can see, there are two extra payouts in this game for hands that you can't make without the wild joker.
Strategic Concepts
When you aren't dealt a joker in Joker Poker, play proceeds a lot like Jacks or Better except that you have to keep in mind that a pair of jacks, queens or kings by itself doesn't pay out. However, when you are dealt a joker, you have to adjust a bit and take advantage by maximizing your value since you're guaranteed at least a pair.
Conclusion
If you're looking for a fun variant of video poker that can still be played online, then look no further than the Joker Poker version. This game is available at casinos with Play 'N Go software and they offer an Aces or Better format with variations on this rule floating around the Internet. The rules are relatively easy to follow but if you want something quick and simple, there are other versions out there as well so don't feel limited! Wherever your adventures in the world of video poker take you, always remember to have fun because it doesn't get any better than playing cards!
Other video poker games to consider are All American and Deuces Wild.