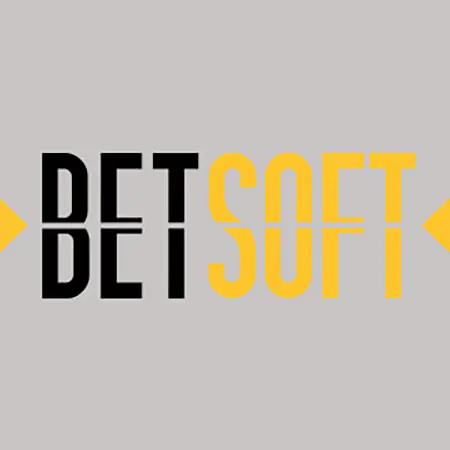 One of the complaints that some people have about modern video slots is that the value is spread too thin across several different features, so the actual pay table doesn't award much on average.
Diamond Dreams by BetSoft is an excellent example of a game that doesn't have this problem because it uses a classic slot approach where there are no extra features that sap value away from the main pay table. It's a good choice for players who want a straight-forward option.
Diamond Dreams Game Format
The format of this game is pretty easy to understand. It uses three reels and three rows. There are five paylines spread across these, three of which are horizontal, and two of which are diagonal.
You click on the left-hand side to choose a coin size that ranges from Є0.02 to Є0.50 apiece.
While you have the option to play with fewer than five paylines, it hurts you in the long run because it gives you a lower payout on the jackpot, a common aspect of classic style slots. In short, you should always play with all five paylines activated, even if that means you need to lower the coin size to be comfortable with the cost.
Symbols and Payouts
The diamond symbol is wild, and that makes sense considering the diamond theme of the game. Three of these on an activated pay-line will give you a 1,000x jackpot if you play with all five paylines activated.
However, it will only give you 750x if they're not all activated. On top of that, you can pick up 100x for three of the lucky seven symbols or 50x for three of the bell. A 25x pay line is also available for three of the iconic cherry in this game.
Players who line up any three of the lucky seven, cherry or bell that doesn't match up can pick up a 3x win. The three-bar symbols also pay 5x, 10x and 20x for three of the single-bar, double-bar and triple-bar symbols. Unfortunately for players, there is no mixed-bar payout like you might find in several other classic slots.
Diamond Dreams Overview
Diamond Dreams is loosely based on a land-based slot that has the same theme and payouts. The basic idea is that you can just play long sessions without having to worry about missing out on some big, value-packed feature. The hit-rate is pretty quick in this game, and with a number of flexible ways to win, you can hit multi-line wins with the wild symbols pretty easily.
You can also pick up some pretty big payouts with multiple wins on the same spin if you hit the wilds in the right place, which adds even more value to the top end of the pay table. If you like classy slots, then we can recommend Double Gem and Neon Reels. This game has a modern interface with three reels and classic symbols.