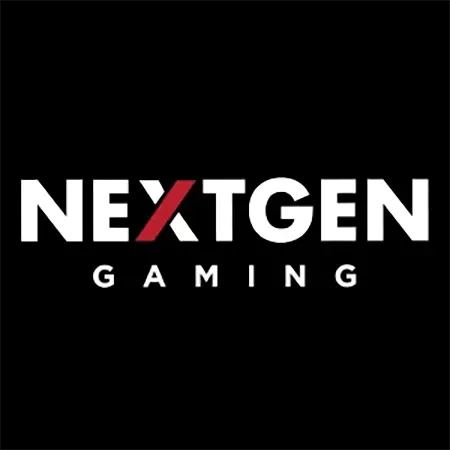 The concept of having multiple levels of play in a classic slot isn't new. However, it's often difficult to figure out exactly how those different levels work. In the NextGen Gaming title Jackpot Jester Wild Nudge, players are given very clear instructions with a lot of different betting options, and this makes it really easy to sit back and enjoy the gameplay instead of being worried about whether or not you're getting the most value possible. The RTP is 95,1%, which is slightly below average, but not bad for a classic slot.
Format and Betting
There are two sets of reels. The bottom set is where play begins, and it's the normal game. The top set is the super game, and that's where you'll want to be playing as much as possible. You can't start out there, however. You have to run up winnings on the normal game that you transfer to the super game. Each set of three reels has three rows and five paylines.
There are basically three buttons you need to use while you ignore the other two in this game after you set your coin size (which ranges from €/$0.01 to €/$2 apiece). The left-most is the collect button. This empties all money from the balance in the super game, and you can do this at any time. The second blue button from the left switches back and forth between the normal game and the super game. Finally, you have the right-most blue button, which automatically bets 20 coins on a spin.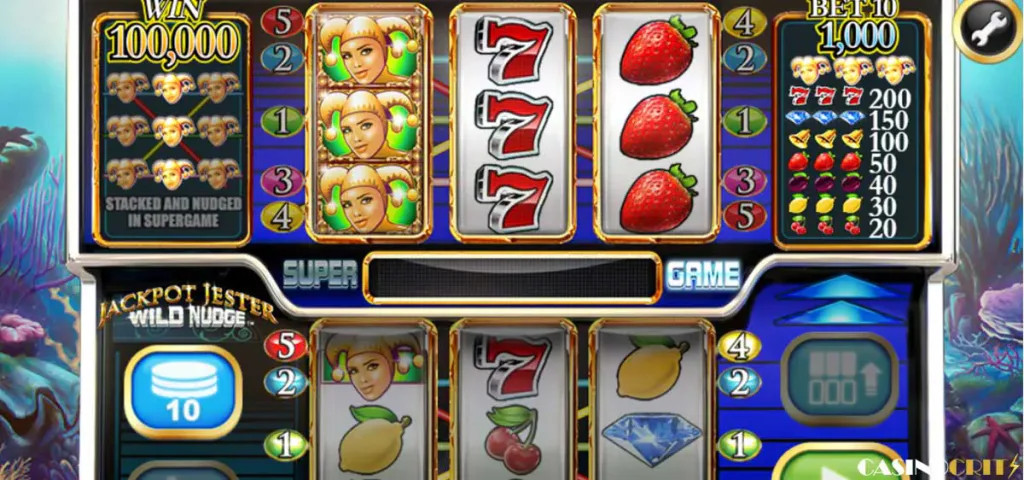 You have the option to bet only 10 coins, but you cant play the super game from those wins, and that cuts off a tremendous amount of value. Long story short, you should lower your coin size until you're comfortable playing for 20 coins per spin.
Jackpot Jester Wild Nudge Payouts
The bottom set of payouts (based on 20 coins) are 2,000x for three of the jester, 400x for lucky sevens, 300x for diamonds, 200x for bells, 100x for strawberries and lower for the other fruit. Once you go up to the super game, however, you're playing for 100 coins per spin from your winnings.
You can win a whooping 20,000x for three of the jester symbol, which appears stacked and nudges in to cover a reel if you only get two of them on a reel. There's also a 2,000x win in the super game for three of the lucky seven and 1,000x for three of the diamond.
Overview
Jackpot Jester Wild Nudge is a high-quality classic slot with clear instructions and chances for some pretty incredible payouts. However, you need to make sure you always play with 20 coins in the regular game, no matter what size of coin you choose, so that you don't miss out on the best value possible. If you like this slot then it's worth playing NetEnt's Mega Joker, with a chance of winning the jackpot.