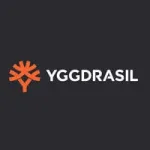 Yggdrasil Gaming has been around since 2013. They're based out of Malta, and they tend to focus on quality over quantity. Besides the fact that they've only been around for a few years, they tend to take their time on releasing new games because they focus on bringing players a great experience instead of flooding the market with average or sub-par titles.
They figure there are plenty of those in the world, so they focus on standing out with a high quality of titles with atypical themes.
Yggdrasil Gaming Slots
The focus of Yggdrasil is online slots. They focus on bringing players high-quality games that fill niches that haven't really been fully-explored in the industry, and this allows them to stand out in a big way. For example, they have games like Cyrus the Virus, a title with a fun and goofy cell/virus theme that is jam-packed with features like expanding wilds and stacked symbols. Most of their slots are optimized for a 16:9 scale screen, which is atypical since most new slots in the industry are optimized for more traditional, non-widescreen ratios.
This makes their games perfect for mobile because they fit the typical screen sizes with no wasted black space around the edges.
Other Titles
A number of other types of games are also available. It's important to note that they don't really make traditional casino table games. It seems as if they figure there are enough of those types of titles out there already, and they don't feel the need to reinvent the wheel. Instead, they focus on other types of genres like classic scratch cards, video scratch cards, lottery-based games and other titles.
Focus on Mobile
Yggdrasil's big focus is on the mobile niche. This is a pretty good idea because it shows that they understand the direction that the industry is going, and that direction is mobile all the way. By focusing on mobile first and desktop second, it allows them to optimize games for the mobile interface, something that doesn't really hinder desktop play.
The opposite method, starting with desktop and then porting to mobile, doesn't usually work out all that well. Long story short, their approach is the best one.
Overview
If you're looking for a selection of high-quality games, then playing with a casino that offers Yggdrasil titles is a good way to go.
They'll always be mixed in with games from other providers because Yggdrasil doesn't do exclusive contracts with operators, but that just means you're getting an even bigger selection of games. Overall, it's easy to see that this company is just going to get stronger and strong each year because of their forward focus on high-quality, mobile titles.