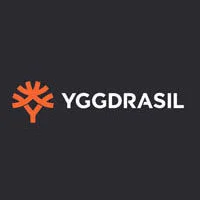 Yggdrasil makes a lot of very high-quality games, and they announce their release schedule months in advance because players know that when a new game comes out, it's going to be worth playing. Incinerator is a good example of this company creating a game that's a lot different than anything else out there today.
It has an unique theme that drives the majority of gameplay and that gives players a lot to get excited about with chances to win several times on a single spin. The RTP rate of Incinerator is 96.10% and the volatility is low.
Bet Sizing and Format
The format of Incinerator is five reels with three rows and 20 paylines, but the reels aren't normal reels that spin. Instead, they are just five columns with three spots for symbols to fall down into. Coins range from Є0,01 to a whooping Є10 apiece to give this game a betting range that goes all the way from Є0,20 per spin to an incredible Є200 per spin for high rollers.
Yggdrasil has done a good job in making sure this game is available for players at all stakes because they like to be as inclusive as possible.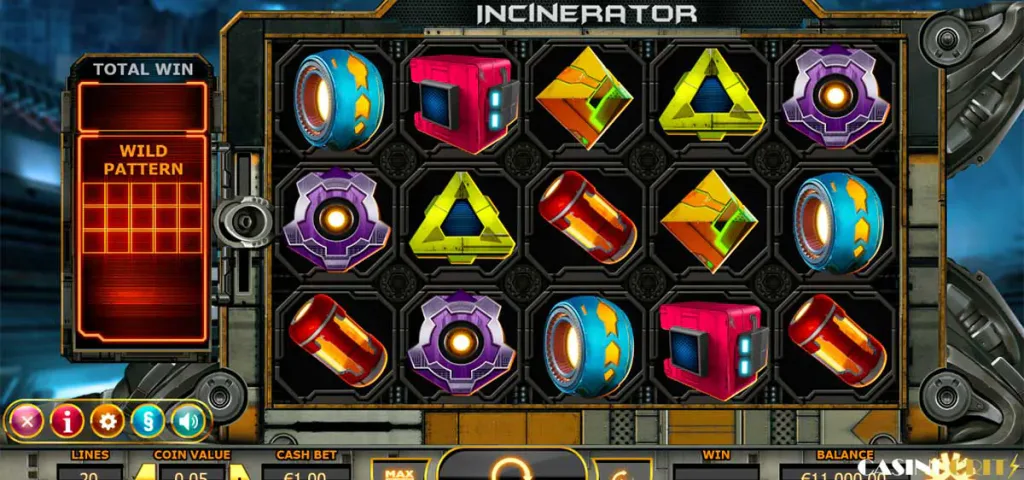 Incinerator Slot Wild Patterns
A wild pattern is chosen as each spin begins. After each spin, symbols from winning combinations are burnt up (thus the title of the game, Incinerator), and new symbols fall in place like a normal avalanche feature.
However, if there are three wins in a row on a single spin, then the wild pattern is displayed over the symbols on the reels, and you get extra wilds added that give you even more chances to win major payouts.
What's more is that you can continue racking up the wins on that spin, and every three wins, a new set of wilds is added according to a randomly chosen pattern out of 16 of them that are available.
Incinerator Slot Payouts
There are only six paying symbols in this game, and that makes it easier to line up winning combos. The blue circle gets 200x for five, the red cube earns 100x for five and the orange diamond will give you 80x for five. You can also win 70x for five of the green triangle, 60x for five of the purple hexagon or 50x for five of the red cylinder.
Overview
The Incinerator Slot is a very high-action, low-volatility game that is based around the idea of having an extremely high hit-rate. This is a game that slots fans will absolutely love, especially if you prefer a fast-paced experience. It's possible to rack up some pretty incredible wins because of the Wild Pattern feature, even though the top payout is a somewhat misleading 200x. Another fun Yggdrasil slot is Easter Island.