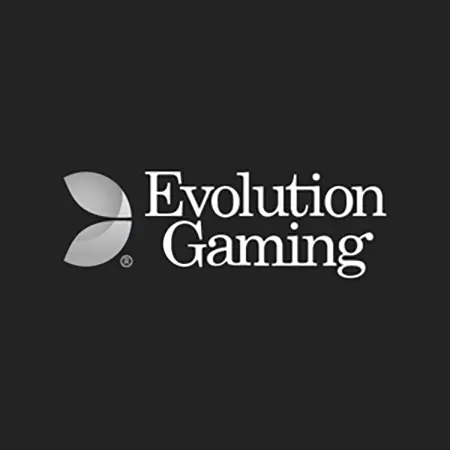 That Evolution is one of the best live game suppliers is proven once more with this new innovative live blackjack variation. Power Blackjack is a fun combination of the classic card game that players cannot stay away from and Infinite Blackjack. There are some obvious differences to this version compared to others. Most notably all 9s and 10s have been removed from the deck. The Dealer checks for blackjack if he/she gets a face card as his upcard – so you don't need to multiply your wager when winning hands occur!
The gameplay of Power Blackjack is completely different compared to regular blackjack. For example, you can now triple down and even quadruple down on any two cards after splitting your hands, even if the dealer's up card was an ace! The RTP for Power Blackjack is 98.80% and slightly less for the side bets. Bets can be as low as Є1 and as high as Є1 ,000, although side bets are capped at Є100 tops.
Game Layout and Features
The goal of power blackjack is to beat the dealer, this is the same as with regular blackjack. Power Blackjack is a game of strategy and wit, where you have the opportunity to win big. This blackjack variation features standard rules like in any other version but with one key difference – there are no 9's or 10s on display! The number of people that can join the table is unlimited.
All face cards have equal values as in traditional blackjack so there shouldn't be too much trouble adapting if needed at all by players who like challenging themselves.
When all bets have been placed, the dealer will deal two cards to the player and dealer (one faced down). You can either double down on your dealt card by choosing 2x, 3x or 4x; if that's not what you want then there is also a option for Hit (receive another card) or Stand (do not accept another card).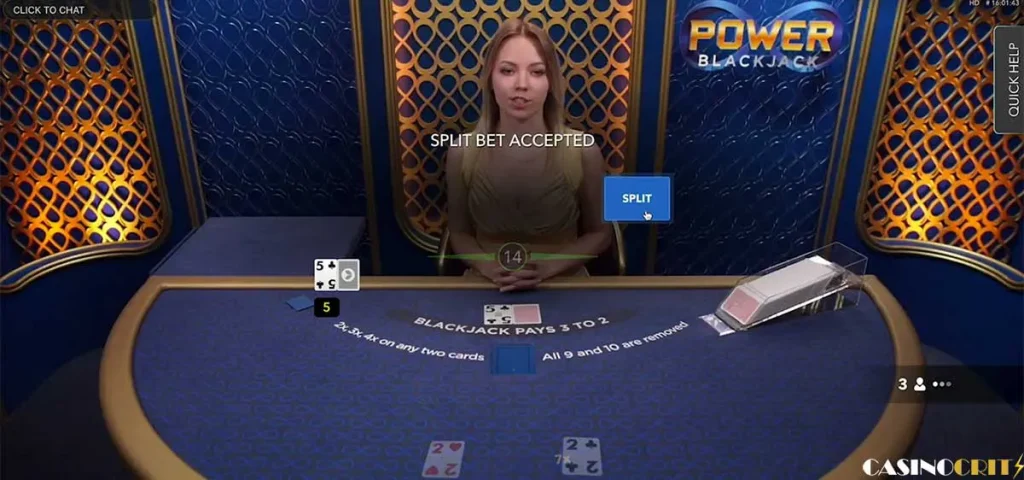 Power Blackjack Split and Side Bets
Pair of twos? No worries. Whenever you hold a paired two-card starting hand (4 4, 8 8), put up an additional Ante bet equal to your original bet and split the deal into two new hands with one more card each. You can re-split up to four times maximum. You may double down anytime you split two paired cards, and one or both new hands shows a favorable total.
The most exciting feature of Power Blackjack is the is the four optional side bets: Any Pair, 21+3, Hot 3 and Bust It. These well known options all offer different payouts for players than just winning or losing a hand that hits or stays on 14-points without doubling down. Let's explore what these entail for different payouts!
Our Verdict
Power Blackjack is a new, exciting variation of the classic game that has been around for ages. It's an innovative mix between traditional blackjack and Infinite Blackjack where 9s and 10s are removed from the deck. The dealer checks if he/she gets a face card as their upcard – which means you don't need to multiply your wager when you win hands! Give it a try today!
Get up to:
100% match bonus
+ 200 free spins
18+ New Customers only. Min. €/$20 deposit. 35X wagering requirement. T&Cs apply