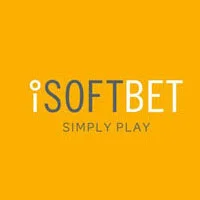 The Western zodiac is the theme used in the Astro Magic slot, powered by iSoftBet. This game features all of the 12 different zodiac signs in different ways, and it offers players a low-volatility experience with a reasonably flat paytable and a reasonable hit-rate.
While the theme of this game is somewhat generic, and while this isn't iSoftBet's best game in terms of graphics, it was created to have a particular sort of classic feel, and it achieves that aim in a major way.
Astro Magic has an above average RTP of 96.2% and the variance is medium to low.
How to play Astro Magic
The format for this game is five reels, three rows and nine paylines. This is a lot fewer paylines than you usually see today, but you have to remember that the first video slots often only had three, five or nine.
Coin sizes are $0.01 a piece and the betting minimum is $0.09 per spin with all paylines activated. It's really important that you always have all of the paylines turned on because not doing so will lower the average return of the game by quite a bit.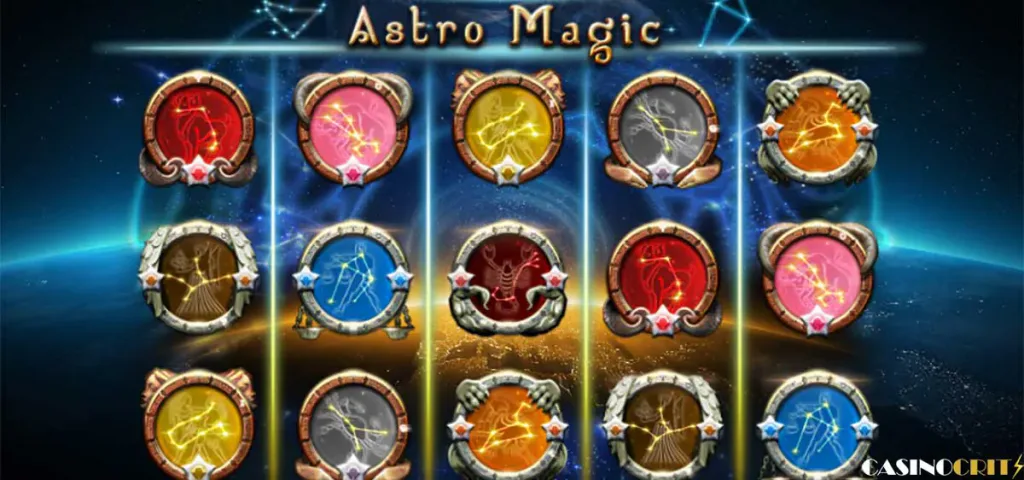 Payouts and Symbols
Each of the 12 zodiac symbols shows up on the reels, and they have payouts that range from 1,000x for five of a kind to 100x for five.
Something interesting and unique about this game is that the A, K, Q, J and 10-style symbols, which each represent one of the five zodiac symbols with the way they're stylized, are the biggest payouts in the game. These symbols are usually reserved for generic, low-end symbols in most modern video slots.
Bonus Game Features
The wild symbol in this game pays for just one of a kind, and five will get you the 1,000x win, which is the same as the top regular payout. The bonus fire symbol and bonus water symbols give you instant wins and pick-a-box style payouts.
You can also get extra wins with the scatters that pay for two of a kind or more. Five scatters pays 200 times your entire bet size, which is like a line bet worth 1,800x, making it the most significant regular win in the game.
There is also a Galaxy Bonus round that can increase your winnings by 4.950 extra coins.
Astro Magic Overview
Astro Magic is interesting in that it's not the most graphically gifted game out there, but the gameplay itself carries the experience pretty well. There are a handful of different features, most of which give you extra money you wouldn't have won otherwise, and that helps to set it apart from the formulaic "scatters get you free spins" set of features that you see in so many games today. Overall, this is a fun-filled game that will appeal to a certain audience who are tired of the same old thing.
Other slots you might like are Pirate's Charm by Quickspin and Witch Pickings developed by NextGen Gaming.